The process of sterilizing surgical instruments is a relatively young one, having been around for only about 100 years. In that time sterilization technology has however, developed quite quickly. The driving force behind this has been the common law requirement of a duty of care, leading to a plethora of Standards and Guidelines.
This guide will focus on Standards and Guidelines that are relevant to the requirements of Surgical instrument tracking.
In this guide we will work through these standards and guidelines and explain their purpose, what they cover and how they relate to Surgical instrumentation tracking.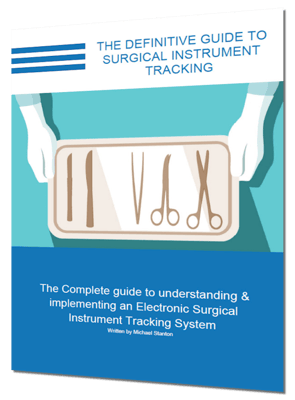 The Definitive Guide to Surgical Instrument Tracking
Part 3: Standards & Guidelines
Just fill out the form and we will send it to you now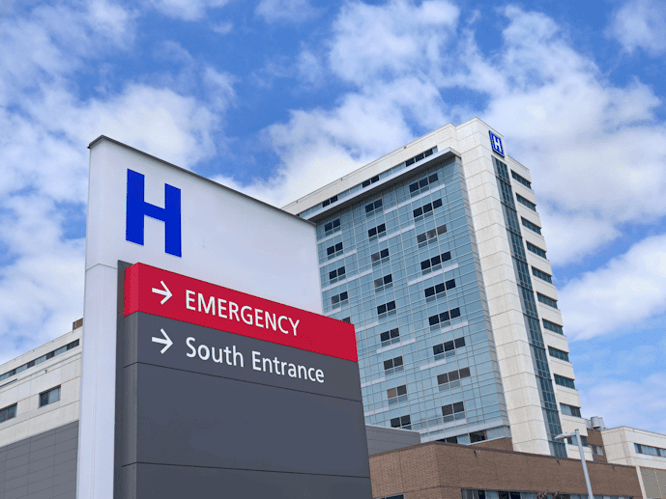 The NQSHS standard is the main health standard in Australia. In order for Health Care facilities to be able to care for patients, they must be accredited to this standard.
The standard contains a total of 8 standards within it. Health Care facilities must comply with each of them.
Clinical Governance, Partnering with Consumers, Preventing and Controlling Infections, Medication Safety, Comprehensive Case, Communicating for Safety, Blood Management and Recognising and Responding to Acute Deterioration are the included standards.
The Standard that is most relevant to our topic is standard 3 - Preventing and Controlling Infections, Section 3.17 - Reprocessing of reusable equipment and devices.
The standard states that, 'Reprocessing of reusable equipment and devices meets current best practice and is consistent with current national standards.'
AS/NZS 4187:2014 is the current national standard for reprocessing of reusable equipment and devices.
The NSQHS standard states that a traceability process must be in place for critical and semi-critical equipment, instruments and devices that is capable of identifying the patient, the procedure, the reusable equipment, instruments and devices that were used in the procedure.

From time to time the NSQHS also publishes Advisories regarding AS/NZS 4187 specifying updated compulsory requirements for Auditors. The latest Advisory is AS 18/07.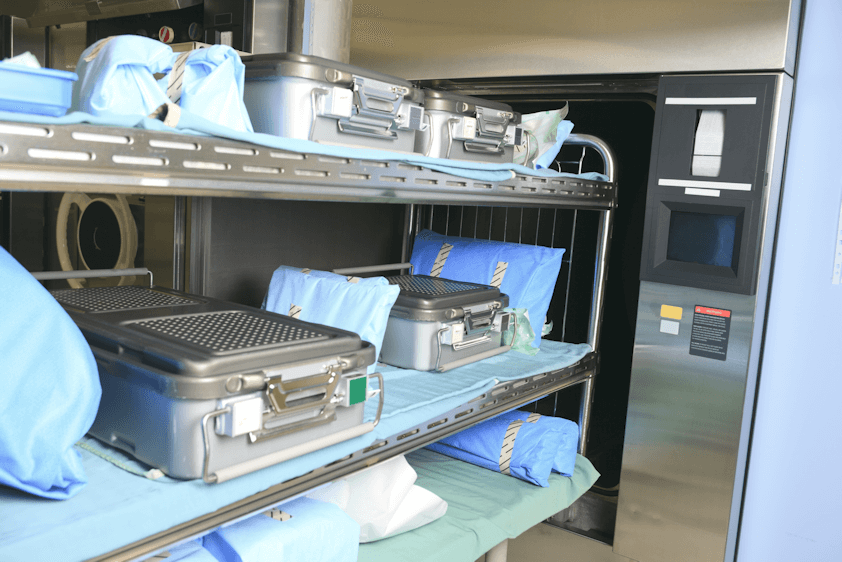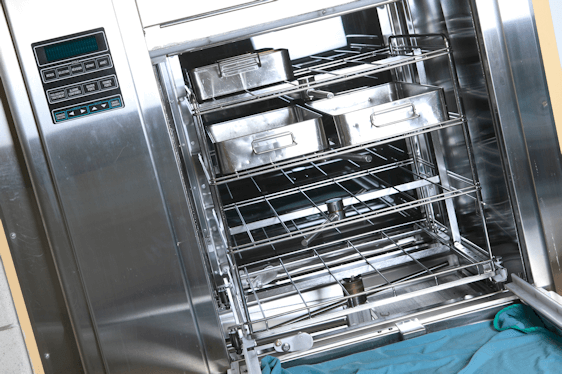 AS/NZS 4187:2014 is the controlling standard that governs the reprocessing of reusable medical devices in Health Service organisations. Health Care Facilities must comply to this standard to maintain national accreditation.
The objective of this Standard is to ensure that Health Care Organisations (HSO's) correctly clean, disinfect and Sterilize Reusable Medical Devices (RMDs) prior to and between patient uses in order to produce RMDs that are able to be used safely without risk of transmission of infectious agents.
The Standard specifies the requirements for reprocessing RMD's and requires that these processes are documented in the form of polices and procedures, and that records are kept to validate compliance to these procedures.
The Standard mandates that a traceability system must be in place.
It states that procedures must be specified for the identification of traceability of RMD's during reprocessing and use on a patient.
The traceability system must at a minimum, be sufficient to enable the identification of a
patient where a nonconforming product has been used.
As part of the NSQHS compliance requirements, HSO's will be audited for compliance to the standard.
Traceability and identification of RMD's through these processes is where an Electronic Instrument Tracking Systems comes into its own.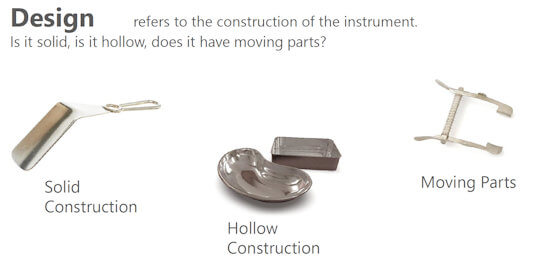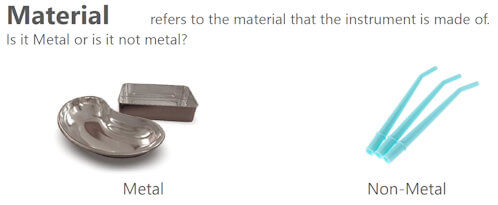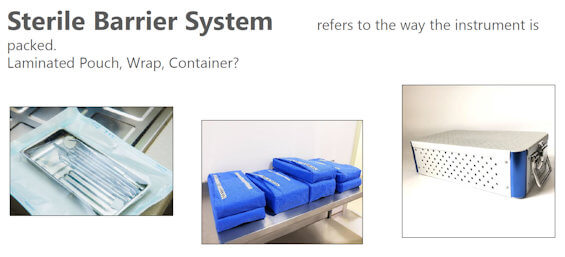 This Technical Specification provides guidance on how to assign medical devices to a Product Family.
A Product Family contains RMD's grouped together that present a similar challenge to cleaning, disinfecting and sterilizing processes, so that they can be safely and effectively processed.
The objective is to provide guidance on a methodology for assigning a medical device to a product family for the purpose of identifying and aligning it to a processing category for a specific type of Sterilizing cycle.
It provides guidance on the process of assigning RMD's with similar attributes such as design, material, weight and packaging to a Product Family grouping.
The Specification creates over 29 Product Families.
Importantly, one of the important requirements of AS/NZ 4187 is the implementation of product families.
Given that RMD's are assigned to Product families so that they can be safely and effectively processed, it is therefore necessary to ensure that RMD's assigned into a particular Product Family only undergo compatible processes.
An electronic tracking system can prevent RMD's assigned into a particular Product Family from undergoing incompatible processes.
An Electronic Tracking system can also automate and manage the assignment of Product Families to RMD's
A free online course on Product Families is available now at the ScanCARE Academy.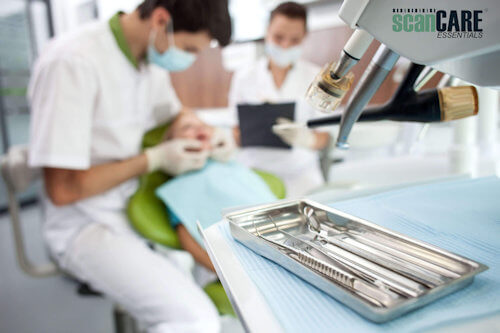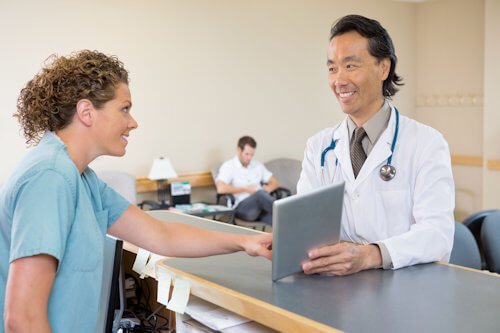 So you may well ask, if AS/NZS 4187 is the main standard, then what's this about.
Well put simply, if a Health Service organisation is private and office based, then it comes under AS/NZS 4815.
This Standard sets out procedures and process for the cleaning, disinfection and sterilization of reusable medical and surgical instruments and equipment, in private office-based health care facilities not involved in complex patient procedures and processes.
Many think that this is a lesser standard and is no longer relevant as it was published in 2006. A lot has changed regarding infection control methods in that time.
This standard is followed mainly by Private Dental practices, allied health and tattoo clinics.
The Australian Dental Board and the Australian Dental Association have Infection Control Guidelines that state that general dental practices come under ASNZS 4815 unless they work in an organisation covered by ASNZS 4187
Tracking in general dental practices is fairly rudimentary compared to larger organisations who come under AS/NZS 4187. Its generally done by batch labelling sterilizing packs and sticker books or recording the Sterilizer, Cycle Number and date the RMD's where processed directly in the patients notes.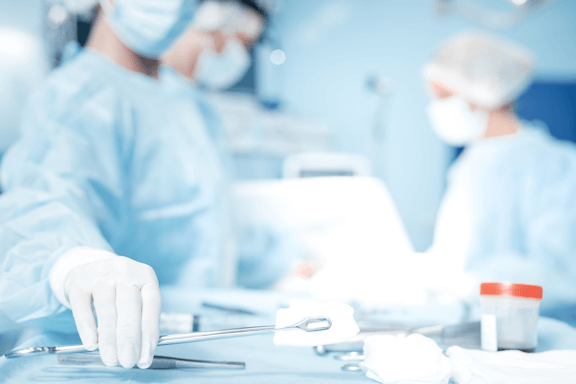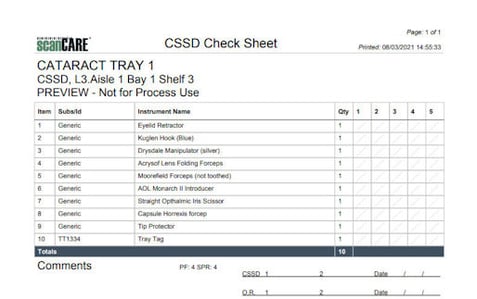 The ACORN Standards for Perioperative Nursing in Australia represent the accepted standard for professional perioperative nursing practice.
The current standard is the 16th Edition and comprise 2 volumes:
Volume 1: Clinical Standards - contains standards, guidelines and position statements.
Volume 2: Professional Standards - covers nursing roles and competencies.
For the purposes of this document we will take a look at the contents of Volume 1 as it relates to Surgical Instruments.
Accountable Items Standard - relates to the counting of surgical instruments that are used on a patient. The aim is to prevent items inadvertently being retained in the patient. A minimum of 2 counts are required, and 3 count is required where instruments enter the body. The 3rd count is performed on closure of a body cavity.
Instrument Tracking Guideline - recommends that a process to track surgical instrumentation should be developed. This should be done in conjunction with other ACORN standards and AS/NZS 4187:2014.
Loan Set and Trial Reusable medical devices standard - recommends that a management system for these type of RMD's should be developed which includes ordering and transportation, Cleaning, Sterilization and returning to the supplier.
Reprocessing of reusable medical devices standard - requires health service organisations to demonstrate compliance to AS/NZS 4187:2014 and amendments.
An Electronic Tracking System can produce Instrument Tray count sheets, manage and track loan sets and comply with the traceability requirements of AS/NZS 4187:2014 and its amendments.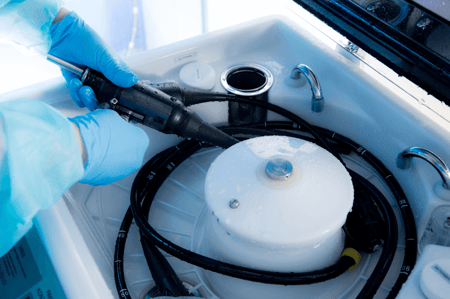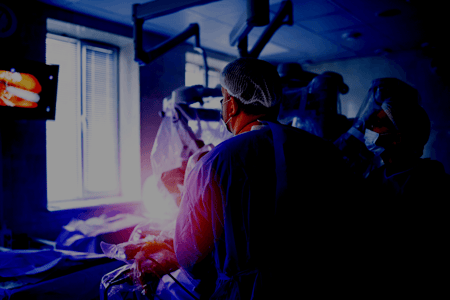 The Clinical Update, Infection Prevention and Control in Endoscopy 2021 was released by the Gastroenterological Society of Australia (GESA) and the Gastroenterological Nurses College of Australia (GENCA) in September 2021.
It supersedes the previous edition released in 2011 and represents a considerable update.
A lot has changed in the 10 years between publications and the latest release acknowledges new technologies for endoscope reprocessing, drying and storage.
The release also makes multiple references to the requirements for endoscopy units to comply with AS/NZS 4187:2014 bringing it in line with this standard.
The guidelines provide step by step instructions on the requirements for reprocessing, drying and storing all type of endoscopes.
Tracking in Endoscopy Units has long been done on paper records.
However, most modern Automated Flexible Endoscope Reprocessors (AFER's) have a level of inbuilt tracking. This involves scanning the Endoscope to the AFER and records its serial number, cycle number, time/date and staff member responsible for loading and running the AFER.
Endoscopes are stored and dried in Controlled-environment storage cabinets (CESC) and also provide a similar level of inbuilt tracking. This involves scanning the Endoscope to the cabinet and records its serial number, time/date and staff member responsible for loading and unloading the cabinet.
The issue with the tracking offered by the equipment manufacturers is that the tracking documentation is disparate and held in multiple different sources.
There is also no direct link back from the endoscopes use on a patient to its reprocessing and storage records.
The guidelines acknowledge this disparity and acknowledge that some commercial tracking systems can electronically integrate with the reprocessing and storage equipment, collating all the tracking documentation into one place, providing the essential link to the patient.
This can only be done with an Electronic Tracking system.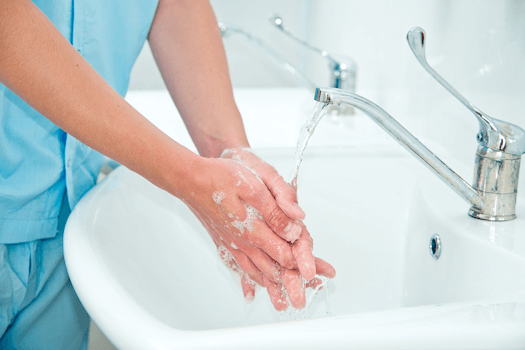 The current publication, 'Australian guidelines for the prevention and control of infection in healthcare' was published in May 2019.
The guidelines were co-funded by NHMRC and NSQHS.
The NHMRC is an Australian Federal Government initiative designed to provide a nationally recognised approach to infection control in healthcare.
The guidelines being 363 pages, provide a highly comprehensive summary of Infection control requirements covering all facets of healthcare, across all healthcare sectors in Australia.
It encompasses all the above standards and guides, referencing them for further information.