about us
At ScanCARE we create healthcare solutions that help nursing and theatre managers and their teams to safely navigate what can seem like a minefield of regulations and standards.
Opening our doors in 1987 our focus during those early years was on crafting and maintaining surgical instruments for operating theatres. Working with this special purpose equipment gave us a direct "warts and all" insight into the surgical instrument management process and we realised it could be done better.
We became enthralled with the idea of revolutionising the way clinics and hospitals managed surgical instrument processes. The result was a surgical tracking and perioperative activity management system, ScanCARE Activity.
our mission
'We exist to make healthcare safer for patients by developing innovative, customer driven software solutions that minimise risk and maximise efficiency'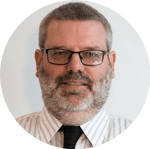 Michael Stanton
Director and CEO
Michael has been involved in the company since its inception in 2000. In the early days Michael was the lead programmer heading up the development team. Since then Michael has been in involved in several different roles including managing daily operations and overseeing the company's marketing effort. Today Michael's efforts are focused more on customer relationships and business development.
'I pride myself on developing and maintaining great customer relationships, delivering products and services that enhance the safe delivery of healthcare.'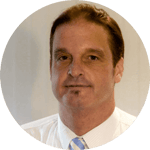 Dion Purnell
General Manager
Dion joined our team in 2005 as a Systems Analyst, having worked in a variety of IT roles after graduating with an associate's degree in computer science from Bond University. Since then, as our Product Manager, Dion has played an integral role in the design, delivery, installation and ongoing support of our products. Certified in ITIL 4 and Prince2 Agile Development, Dion is also the Product Owner of our newest products in 2020 and beyond.

'I am passionate about offering extremely useful, high quality software services, supported by a responsive and skilled team at a cost that healthcare systems can sustain.'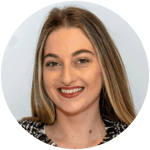 Jemma Smith
Accounts/Office Manager
Jemma joined Scancare in 2018 as an administrative assistant. She quickly became a valued member of our team, rising up through the ranks to become head of our Accounts and Administration department. Jemma's responsibilities include managing daily administrative operations, maintaining our accredited quality management system, and looking after the needs of our customers.
'I get immense satisfaction from assisting customers and take pride in helping our team deliver outstanding customer service.'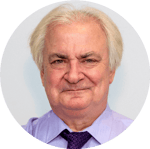 Peter Bass
Software Development Manager
Peter has been in the IT industry since he left school at 17. He has worked in a variety of industries that include government, finance, manufacturing, military, communications and healthcare. Previous roles ranged from programming to managing large IT departments. This has been on a variety of platforms that include various mainframes, Linux, Apple and Windows. Peter is currently engaged in building our next generation of healthcare products.
'I have a passion for developing simple, effective solutions to improve health care outcomes'.
acknowledgement of country
We respectfully acknowledge the Yugambeh People, the traditional owners of the lands and waters where we live and work, and pay respect to Elders, past and present, and extend that respect to other Aboriginal and Torres Strait Islander peoples.


inclusion and diversity
At Scancare we strive to create and maintain a diverse and inclusive workplace culture based on tolerance, respect, compassion and acceptance, that celebrates our differences.
We know that as a company, we can only be our very best if we allow and encourage our people to be their very best, by providing a safe workplace environment that fosters the opportunity to grow with us, as we achieve our life goals together.