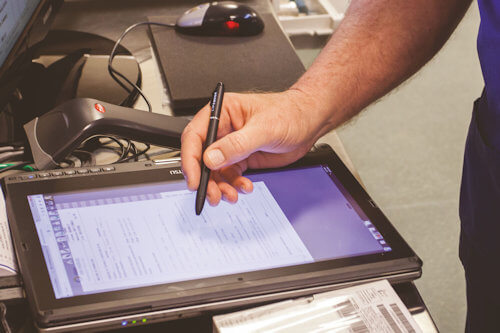 ScanCARE DDS - The alternative EMR
Many Clinicians, Doctors and surgeons prefer taking notes on paper rather than using complex EMR systems.
DDS is a note taking solution with Digital Smarts that allows you to hand write notes, providing the familiarity of your existing paper documents, and combines this with the enhanced capabilities of an electronic medical record system.
DDS adopts the forms you already use and allows you to add text & check boxes, list boxes and images.
DDS is an alt EMR, a digital note taking solution, an EMR replacement.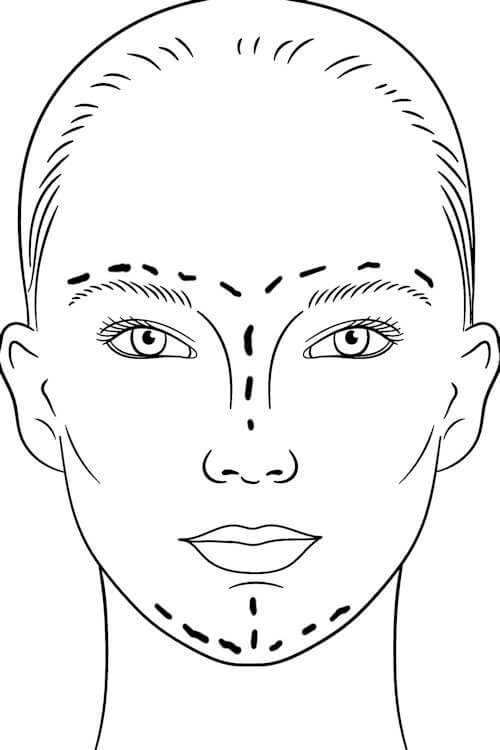 image & annotation
Surgeons can rely on a combination of imaging, numerical and text-based data to diagnose and treat patient conditions.
Surgeons typically document their clinical findings by way of sketches, hand drawn on paper-based forms.
This often includes anatomical templates.
Along with imaging, numerical and hand-written text, these sketches form the basis of a surgeon's treatment plan and progress notes.
Traditional EHR's primarily depend on keyboard-based data entry and lack functionality that facilitates hand drawings or annotations.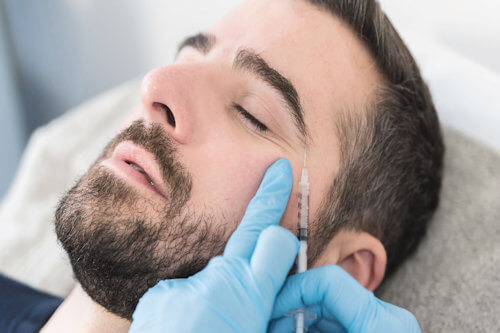 high volume
Modern practices providing Injectables tend to be high volume consultancies which means considerable patient volumes need to be managed in quick succession.
Practices frequently combine medical surgical services where surgical procedures can occur either in the office or in operating rooms.
Traditional EHR's are generally consultancy based and do not allow the exchange of data across to surgical management systems or vice-versa.
DDS is designed for high volume practices and seamlessly manages the exchange of data across consultancies and operating room.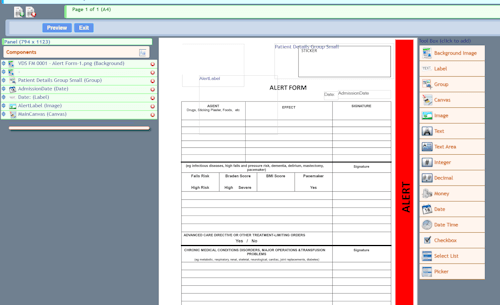 digital document designer
DDS has a built-in digital document designer that allows you to import your existing documents and modify them to utilise the benefits of digitization.
You can then add text fields and drop down selection boxes that give you the ability to create your own custom reports.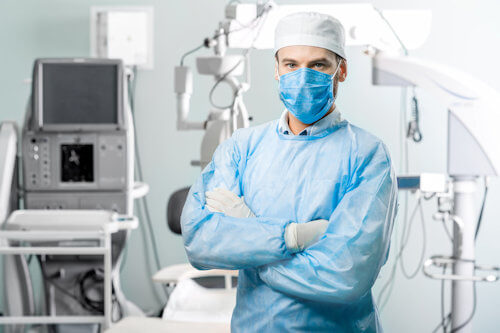 dds for surgeons
For a surgeon, productivity gains are top of the desired outcomes in pretty much all technology investment considerations.
Most EMR systems will indeed deliver productivity gains around administration.
However, putting EMR management in the hands of doctors and carers can often mean that the administrative tasks are simply transferred from medical administrators to doctors and carers.
So, what looks like a productivity gain is actually a transfer of administrative burden which has significant implications for the number of patients a doctor or carer can see in a day.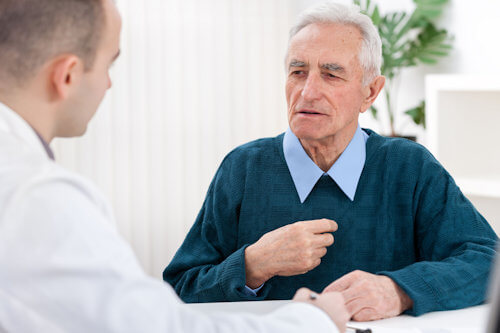 dDS for patients
To a patient, a doctor facing a computer screen appears disengaged from them. It is difficult to talk to a patient whilst simultaneously looking at the screen and tapping away on the keyboard.
The patient experience suffers enormously as a result.
Doctors however can write and talk to patients at the same time and be completely engaged with the patient. They're trained to do so.
It therefore makes sense, that a digital patient record solution adapts to the doctor's preferred work method and allows the doctor to write just as he or she is used to doing.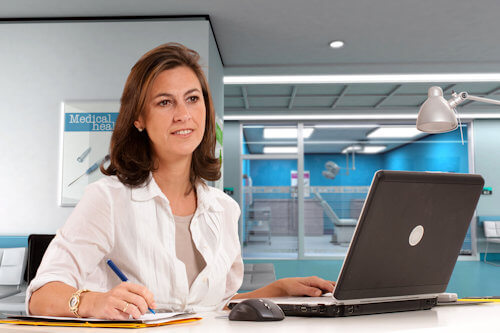 dds for managers
ScanCARE DDS helps you run a more efficient and productive organisation and gives valuable insights into the utilisation of your medical asset.
Track the patient pathway and determine where efficiencies can be gained.
The DDS Home screen provides essential information about upcoming bookings and the mix of procedure types.
You can plan with confidence knowing that you are working with a 100% sample of accurate and up to the minute data at your fingertips.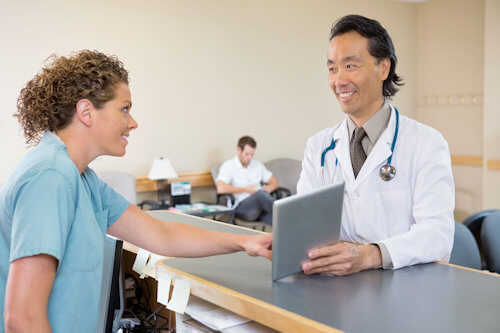 dDS for administrators
You will love how ScanCARE DDS lets you compile patient charts and procedure related documentation at the click of a button anwhere, anytime.
All forms have built in completion and safety checks and are in familiar formats.
Changing to a Scancare's digital document system is easy. 99% of our users are up and running in less than 20 minutes.
Watch our dds explainer video