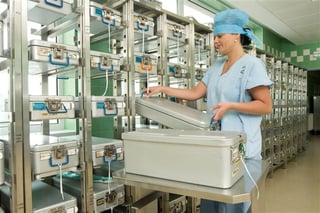 What is it?
We created this guide to give you a quick introduction into the categorisation methods used for surgical devices and instrument sets. You may use it as a tool in conjunction with ISO/TS 17665-3 Part 3.
Bonus: Tray Configuration Matrix
Learn how to categorise surgical devices and instrument sets
Discover the method to list an instrument or tray and assign its attributes
Use the handy tray configuration matrix
Instant access
Register to receive the guide by completing the form to the right. Then check your inbox. As soon as you submit the form, the guide will be emailed to you.